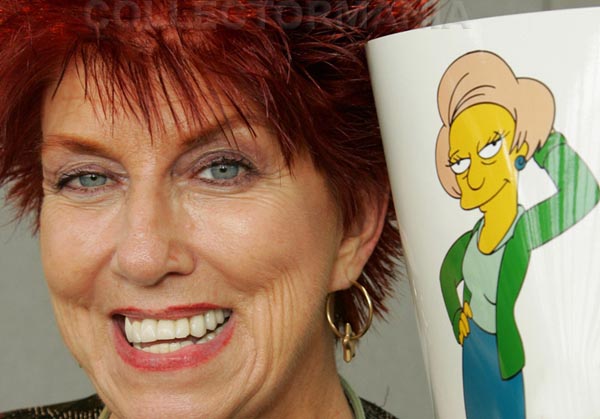 The Simpsons pay an emotional and short homage to the actress dubbing Marcia Wallace that gave voice to one of the characters in the American series. In the introduction to the episode Bart Simpson is seen in the classroom, in front of the blackboard, with a sad face waiting for the bell to get out of school.
Since the death of actress
Marcia Wallace
, who gave life to the fourth-grade teacher at the school of Springfield
Edna Krabappe
l, and was recognized with an Emmy in 1994 for this work, and although life goes on for everyone, the irreplaceable vacuum that has resulted in the production of
The Simpsons
, has been considerable.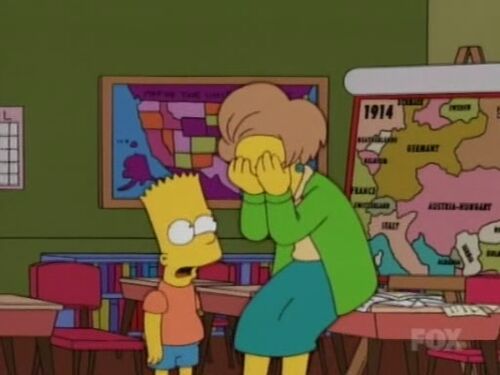 We all know how it begins each episode of The Simpsons, in the intro to each of them always see Bart Simpson punished writing repeatedly a sentence on the board. In this case this has not happened. The yellow character, son of Homer and Marge Simpson, is in front of the blackboard with chalk in hand looking very sad one sentence written in it, "We'll miss you Mrs. K".
Of this way, all members of the team working on The Simpsons, pays a brief and touching tribute to Marcia Wallace few days ago died of breast cancer and who was fighting against it for almost 30 years.
Other actress dubbing, Nancy Cartwright, who voices Bart Simpson, among other characters of the series, said sadly after the death of his compañera that her character, Bart, the would miss. "Of all the children of the school, was with Bart with whom Edna had a relationship, say, more loving. Ibelieve he gave a little more happiness to the teacher".