Steven Spielberg will shoot a new film based on the life of the bloodiest seal of the army of the United States. The main character will be the actor Bradley Cooper that he has accepted without problems be under the orders of the director of "
ET
" or "
Schindler's List
".
If we say that the American seal sniper Chris Kyle is the most bloodthirsty sniper of the history of the U.S. Army with the figure, according to the Pentagon, of 150 deaths, many of us would put the hands to the head amazed by this information. Less Steven Spielberg who has set his hands to the camera to give life on the cinema to this peculiar character.
According to entertainment website
The Hollywood Reporter
has already begun writing the first lines of the script, which is written by
Jason Dean Hall
, of the life of Chris Kyle that American film director Steven Spielberg wants to bring to the big screen with the title of "
American Sniper
", which will be co-produced by
Warner Bros.
and Spielberg' producer,
DreamWorks
.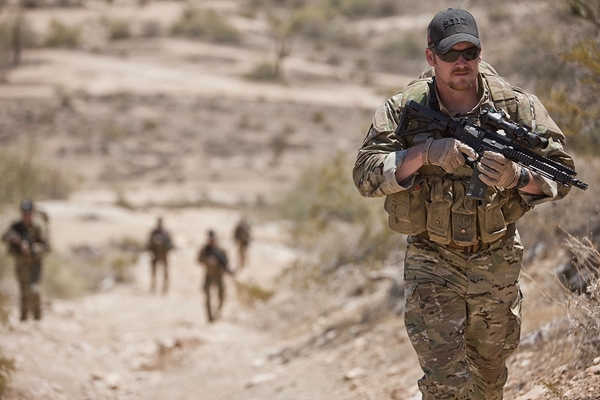 Maybe it was chance or of fate, the star of "American Sniper" will be the american actor Bradley Cooper, who will also produce the film with Spielberg, Andrew Lazar and Peter Morgan. And we say it can be a coincidence, since Cooper has been next on the list to leave the film "Jane Got A Gun", which could be considered a cursed project, after doing the same Michael Fassbender and Jude Law leaving planted Natalie Portman who produces this western.
The reality of this project is would not have been possible for two reasons. The first, Steven Spielberg has left paralyzed the production of "Robopocalypse" to take it easy, think and rethink the entire project. The second, and main of all, it is the star of the biopic, Chris Kyle, who died along with another a partner, Chad Littlefield, due to the shooting of the soldier throws Eddie Ray Routh, 25, who, despite his early age, is a war veteran as Kyle that suffered PTSD.