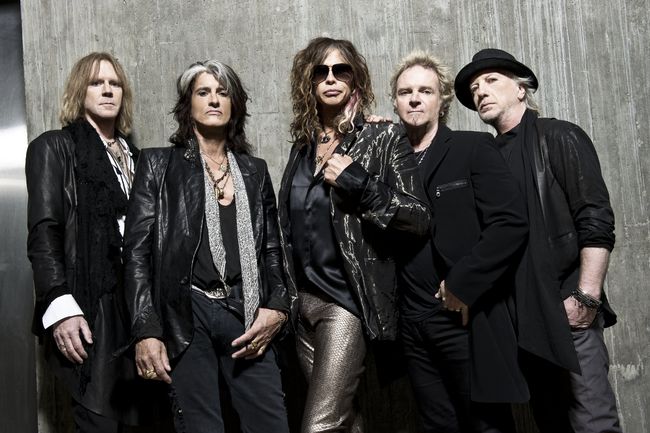 Members of the band Aerosmith have been forced to suspend the concert in Jakarta that were scheduled for Saturday May 11, due to security concerns and arrest, in the capital, of two terrorists who were prepared to attempt.
There is the issue to take it as a joke. So they have had to think the components of U.S. rock band
Aerosmith
after the latest developments in the Indonesian capital,
Jakarta
, that have caused that
Steven Tyler
and his band members have canceled a concert in the city had planned for next Saturday May 11th.
Have no had to be a very easy decision to make to members of the group, after almost all tickets have been sold and had planned to attend about 15,000 people, that they have not like so much the news of the cancellation of the event. The promoter of the event, Ismaya Live, regretted the decision of the band and made public the letter sent by Aerosmith hoping to reward at their followers in another moment that they have not concreted.
The reasons are obvious especially taking into account the latest developments in the Indonesian capital. Last Friday, the Indonesian police arrested two alleged
terrorists
who were planning
attack
the
Myanmar
Embassy in Jakarta. Police confiscated bombs at the suspects that they planned to use against the embassy to protest the treatment of Muslims.
Some people, who have not yet purchased their ticket but had planned to go to the concert, have taken it too seriously that some comments were not very nice or even could be compared with security measures of both countries: "There are also attacks in the United States and I do not think there are going to stop playing".
Recall that last year,
Lady Gaga
canceled a concert definitely planned to offer in Jakarta, within her world tour "
Born This Way Ball
", due to threats from Islamist groups, who accused her, among other charges, of promoting pornography.
Aerosmith will continue with concerts throughout the Asia-Pacific, which began in April, where they have played in New Zealand and Australia. On Wednesday will be presented in the Philippines.