Actor Harrison Ford joins the sequel to the movie "
Anchorman
", a comedy centered on the world of television starring Will Ferrell, which interpreted a veteran television presenter.
For him no passing years and he has more energy than ever, actor Harrison Ford is introduced into a new cinematic adventure waiting to materialize the return of Han Solo in the new release of "Star Wars" that will lead JJ Abrams.
According to information from the entertainment website
The Hollywood Reporter
,
Harrison Ford
will play a veteran television presenter in the sequel to "
Anchorman: The Legend of Ron Burgundy
", alongside actors
John C. Reilly, Kristen Wiig
and
James Marsden
in addition to the original movie actors like
Will Ferrell, Steve Carell, Paul Rudd
and
Christina Applegate
.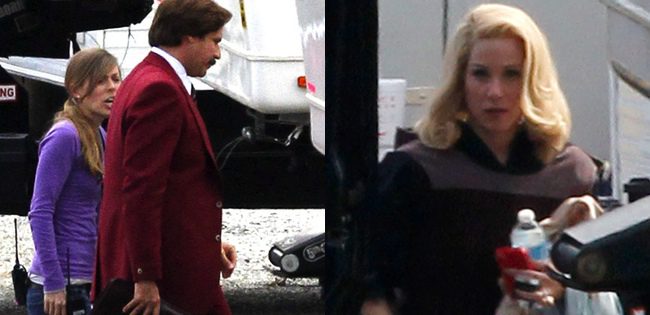 Shooting on the sequel is titled provisional "
Anchorman: The Legend Continues
" has already begun. The story of the film will focus on the efforts that have the reporter
Ron Burgundy
by getting a job as a reporter in New York. The film will be directed by film director
Adam McKay
. McKay and Will Ferrell have been in charge of the script for the sequel that is produced by
Judd Apatow
and
Kevin Messick
.
For those who can not wait for "Anchorman: The Legend Continues" is released and see Harrison Ford doing as reporter as it did in 2010 in the film "Morning Glory" in which she played Mike Pomeroy set in the world of morning television programming, you can expect to premieres that the actor has still pending, as "42", a biopic of baseball player Jackie Robinson, or the thriller "Paranoia" with Gary Oldman and Liam Hemsworth. If that was not enough, you can also expect to see the big screen adaptation of the work of American science fiction writer Orson Scott Card, "Ender's Game", set for release on November 1st of this year.