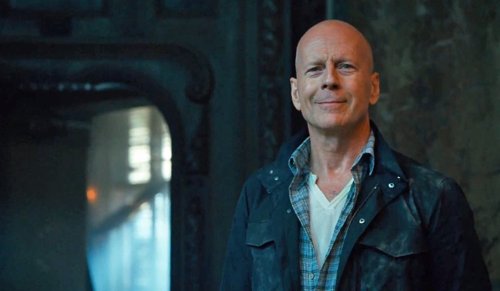 In an interview with the British broadcaster BBC, Bruce Willis has left the door to a possible sixth installment in the saga of "
Die Hard
". Apparently the star of the movie does not get tired of getting into trouble wherever he goes.
In just a few days will be released worldwide the fifth installment in the saga of "Die Hard" but one surprise has jumped from mouth of the protagonist of the same. Bruce Willis has confirmed that there will be a sixth installment, which apparently is in development. This boy wants to continue making war.
Bruce Willis
gave the exclusive in the "
One Show
" on BBC television, which the actor came to talk, among other things, on the premiere of the film "
Die Hard: A good day to die
" . When he was asked if there was the possibility that sixth installment was filmed, the actor did not hesitate a moment and answered with a resounding and true "
Yes
".
While that confirmation comes from the producer of the series or of any director who dares to do it, it is all set to have soon the fifth installment where
John McClane
traveling to Russia to try to rescue his son,
Jack McClane
, who has spent several years imprisoned in a local jail.
A family, McClaine, very exemplary that only thing they like is getting into trouble. We remember the previous installments. Both his ex-wife as his daughter came to be in the hands of kidnappers and other kinds of characters with very bad temper. But they have a father who loves them so much and he will draw them from all the trouble that they have in the film.
So much is love that JohnMcClane feels for his family as Bruce Willis feels for his own family and all his fans, that producer has decided to release the film of "Die Hard: A good day to die" on February 14, Sant Valentine Day. So 20th Century Fox has made a special trailer for this special day. You enjoy it with love. "Yipee Ki-Yay ...", you know as follows.