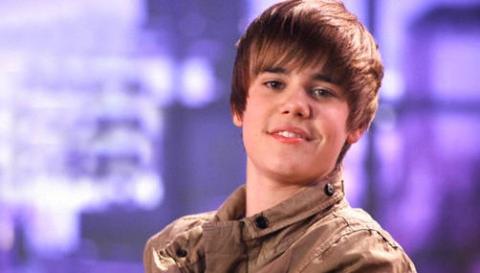 Does not seem to remedy but the Canadian singer Justin Bieber back in the news now and not for its secondary issues, this time is a major issue. This guy has no idea of geography and he shows it.
The guy who claims to have traveled the world giving concerts and receiving awards by the vast majority of cities of the planet was very relaxed when in the David Letterman show in the U.S. television network CBS, the presenter, while they were talking about their concerts, he asked him how many continents there are in the world to what the singer was hesitant and said the first thing that came to mind: "Asia, North America, South America, Africa, Antarctica and the North Pole.".
The boy was not going off track but the laughter of the public who was present at the program began to listen in good spirits and were growing as Justin Bieber was exposing their ignorance geographical and the inability to not look ridiculous.
The presenter Letterman encouraged him to continue to answer that he was doing very well but yet had another two continents and he had already said the most difficult. Nothing else he had to say "two easy."
Undaunted and laughing thinking he was doing spectacularly well dare to continue to think to remember the other two continents, but had a little help from showman to cope with such "hard" situation.
The second time, Justin turned to botch when he answered "Canada". The audience laughed again, louder this time. He tried to justify saying that he is Canadian but his attempts to convince those present were unsuccessful.
But even still unanswered. The presenter gave a "little help" to answer. "You has been in both places, I'm sure." The singer's face was all a poem of reflection and meditation to try to give an answer that was not possible in your brain.
It was when

, after much

trying,

he said,

"Australia

" in

what I wanted

to refer

to the continent of

Oceania.

The presenter

applauded

as people

kept laughing

.
A

last attempt

to end

this

ridiculous

episode

,

the

presenter

said:

"I'll tell

some countries

of the continent

you're missing

...

France."

At that

time

Justin

was

the only

lit

lightbulb she

worked and

replied quickly

"Europe".

People

celebrated with

joy

as he

rejoiced

and laughed

as if he had

made ​​an

astronomical

feat

and would have been

the most intelligent

of the whole

set.
If you really want to fix this guy and do what he does and says, STUDY, the only thing that will draw on good why else you can end up doing the most ridiculous of the ridiculous before the whole world, and never better EVERYONE in live.